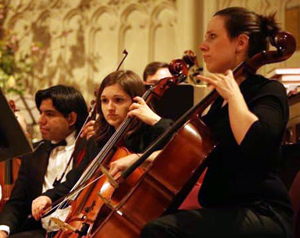 Nashville
 - The concert in March by Jubilee Chamber Ensembles (JCE) Nashville will be the official debut for the performing arts ministry in Nashville. The musicians will present 
Dvorak String Quartet in F, op.96 'American', Haydn String Quartet in C, op.76 'Emperor' and Dupuy Bassoon Quintet in A minor.
Emily Ko, the director of JCE Nashville said, "I've been so amazed by the musicians that I've met here in Nashville. They are very positive and even more excited about the upcoming concert than myself. God has also graciously provided us a free venue through one of the musicians. We are experiencing God's mighty and faithful hand in every area. Through the message of the Gospel coupled with beautiful classical music, we hope many people receive healing and comfort." 
Nashville, also known the 'Music City,' is famous for its country music events, however Jubilee Chamber Ensembles hopes to serve the city by fostering a greater love and knowledge of classical music.